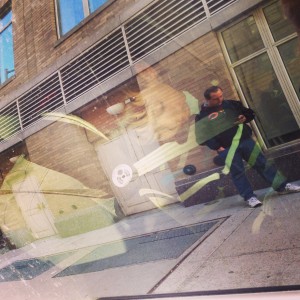 We're moving to New York.
I'm going into an MFA program in literary nonfiction at Columbia University.
Our life is nuts. Lines are blurring. Days are running together.
Our house is up for sale.
We keep driving to New York to investigate and make decisions.
Life is…nuts.
This pic is a reflection in the window. You can see, Isaiah sleeping in the car, Nick doing email on his cell phone, and New York buildings all around.
Welcome to the next phase of my life.